AA Poster

Posts: 399
Joined: Wed Nov 29, 2006 3:42 pm
Location: Mesa, Arizona
Uber Master Poster

Posts: 2746
Joined: Wed Apr 12, 2006 2:34 pm
Location: Casa Grande, AZ
Practice with the cheep stuff and use larger paper targets then use good ammo at the match.

Trip to TRC and back 150 miles at 6+ Gal - $13.5 gas only
Shooting cheep crap, 2 boxes at $4 per box - $8
Shooting decent ammo, 2 boxes at $5.50 per box. - $11
Not much savings there, $4 .Big cost is getting there and back.

Now figure a trip to the nationals. 3 day shoot.
Plane - $350
Car - $40 per day @ 5 days
Motel - $80 per night @ 5 nights

You spend more at the golden arches than the ammo costs.
A Poster

Posts: 138
Joined: Mon Feb 01, 2016 7:25 pm
Hi Jerry
What good ammo for $5.50 a box are you shooting?
thanks
chuck
Uber Master Poster

Posts: 2746
Joined: Wed Apr 12, 2006 2:34 pm
Location: Casa Grande, AZ
I guess I bought it a while back.......... Time just slips by. I still have a 3/4 case of re-labeled black box that has a light blue label on it.
AA Poster

Posts: 260
Joined: Mon Jun 13, 2016 7:40 pm
Location: Ft. Laramie
A shooter I know sent me this picture today, from his test run in the Miroku Lowall, MVA 108 vernier tang sight , Tac ammo, 100 yds.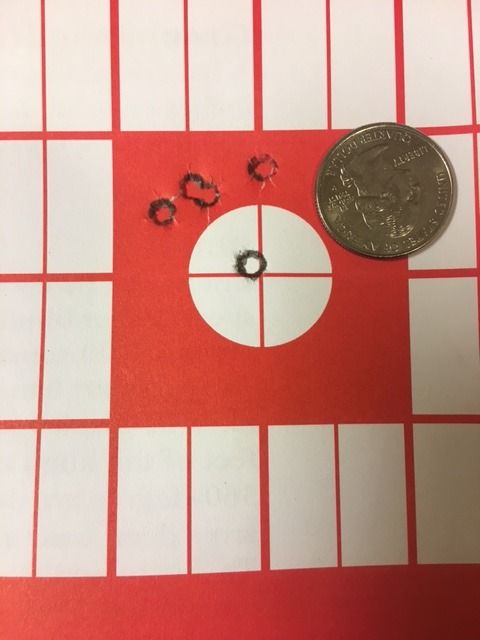 Says he really likes the rifle and the ammo..